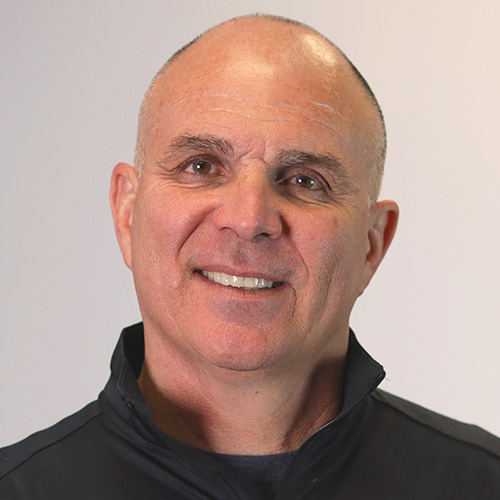 CO-FOUNDER & CHIEF OPERATING OFFICER
30-years in Education as a Teacher, Assistant Coach, Head Coach, and Athletic Director.
Why do you believe in A Better Way?

I believe in A Better Way because I have seen this approach used in special programs with coaches who truly understand the essence and beauty of sports. The outcomes yield amazing growth in student athletes and great cohesion between the staff, the parents, the administration, and the players.

Unfortunately, much of our athletic landscape has veered toward this "win at all costs" mentality. I believe that many people are recognizing that the current model of sport is deficient and many parents, coaches, and administrators are searching for A Better Way.
What led to the creation of A Better Way Athletics?

My 26 years of teaching and coaching has offered an awesome opportunity to observe and to work with young men and women on a daily basis. The longer I teach and coach, the more I realize that kids today are the same today as they were 26 years ago.

I am convinced that athletes, like all humans, simply want to be loved, accepted, and successful in their endeavors. If coaches, teachers, and parents have the tools and strategies to help them feel valued while making sports relevant to the success of their individual futures – kids would prosper in today's sports world.
Tell us about your sports journey.

Sports was they only area in my life that I ever felt like a success. I grew up in Miami, and sports came natural to me. I played nearly every sport during its season. I signed to play football at Eastern Arizona during my senior year of high school. However, I lost in the state semi-finals in wrestling that year and was so devastated that I decided to go wrestle at the University of Tennessee at Chattanooga in 1985.

When I arrived on campus, I was hiding behind the fear that I grew up believing that I was uneducated and not "college material". However, after my sophomore year of college, my coach told me that he was not going to let me wrestle until I made up my mind whether or not I was going to continue or to waste my talent.

This coach, Ethan Reeve, saved me. He was not going to allow me to continue to embody less than full heart and effort. The influence he had on me led me to pour my full effort into academics. I ended up majoring in English and went on to teach English for 15 years all while coaching to bring out the best in my athletes, on and off the mat.